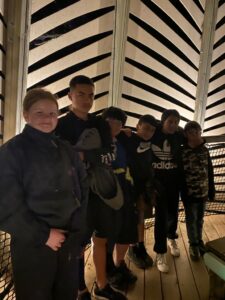 We went on the Redwoods Treetop Walk while we were on camp in Rotorua. The  tree top walk  was an amazing walk  in the dark. It was  hard to see and scary to go on all the swing bridges  till I got used to it.
There was cool lighting and moving laser lights on the ground  and on the trees.  Some of the bridges were long bridges and some short bridge. Each one was connected to a platform that hung in the trees.
On one of the last platforms, there was a glass floor .
Fun fact- The tallest tree is 70 feet high.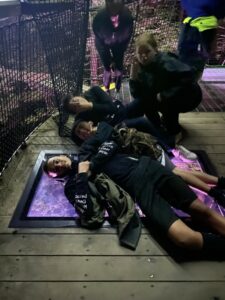 Print or Save this Post