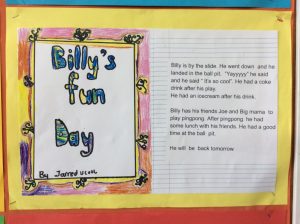 Billy is by the slide. He went down  and he landed in the ball pit.  "Yayyyyy" he said  and he said " It's so cool". He had a coke drink after his play.
He had an icecream after his drink.
Billy has his friends Joe and Big mama  to play pingpong. After pingpong  he had some lunch with his friends. He had a good time at the ball  pit.
He will  be  back tomorrow

Print or Save this Post