Good morning everybody
It's FUN FRIDAY!!!!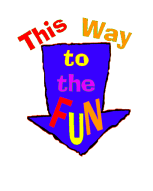 I hope you are having fun working on the activities in your workbooks. Remember, you can do these at any time that works for your family. If you need to contact me, my email address is: [email protected]
Yesterday we had some amazing Lego creations……..
Remember to share your work with us – 50 House points go to……
Well done Marley – what an amazing car!!!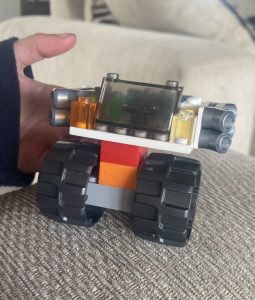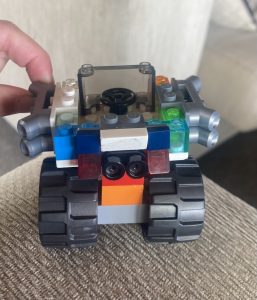 and Jethro – your bird house is fantastic!!!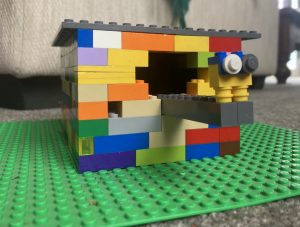 Our day looks like this…
9:30 am Karakia and Attendance in the 'Whole School' Google classroom
'Room 2' Google classroom for the rest of the day.
Please remember that it is really important to think of everybody's well-being, especially during this Lockdown. Think about our Te Whare Tapa Wha  – Taha Hinengaro, Taha Tinana, Taha Whānau, Taha Wairua –  and encourage everyone in your bubble to try a few of these ideas.
10:00 am
We will start our morning with reading in our groups (see below), spelling and writing.
If you are waiting to read with me, please work on spelling, AtoZ and Lexia activities. You can also finish your story you started yesterday or start another one.
Spelling task for everyone today is………….. write your spelling words once in  fancy writing 🙂
AtoZ spelling group please do at least 1 activity today.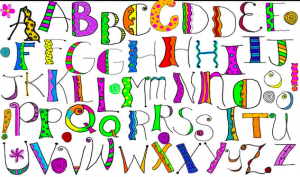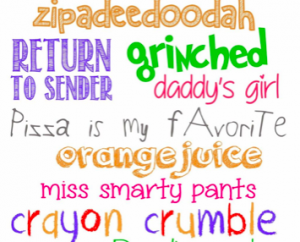 Reading group times:
10:05 am – Kingston, Roitana, Josh, Hgahana, Kate, Te Aroha, Alexis, Cassidy (Ben)
10:20 am – Aran, Marley, Tiaan (Haircuts)
10:35 am – Tayla, Jaydn (Mr Gale's garden)
*** Jethro, Kimberlee, Sonny, Szaffi and Aimi – Please choose a page from any of the reading books you received in your pack. Practise it, focusing on punctuation and adding expression. We will meet after morning tea and share our reading as a group and talk about your reading activity for today.
11:00am – 11:15am Morning tea – meet back in Room 2 classroom and I'll explain the next part of our day.
11:15 am – 11:45 am 
Reading with Jethro, Kimberlee, Sonny, Szaffi and Aimi .
While I am doing reading, everyone else is having MUSIC time! You can also continue with your workbook activities or any others from the Room 2 Home Learning activities from this week.
Are you ready?????????
You are going to compose a tune – open the link below and have a go!!!! Choose your instruments and create a tune. You can save it too!
https://musiclab.chromeexperiments.com/Song-Maker
11:45 am – 12:30pm IF IT"S NOT RAINING, click the link below to play Nature Bingo. Please check with your adults first as there are some activities that you will need help with and some that you can do independently. Remember to always be safe online!
If it is raining……… FREE CHOICE – choose anything (sensible) you'd like to do – draw, read, play a board game with your family or just sit and chat.
You could also have a go at this Bingo board.
or do some singing!
Junior singing – you know this one!
Well done on all your hard work this week. Have a wonderful weekend and we will see you all on Monday morning!!!

Print or Save this Post