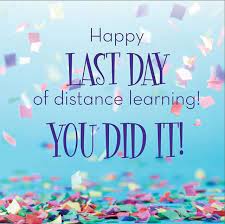 WHAT'S HAPPENING IN ROOM ONE TODAY?
9.30 a.m.  Whole school assembly – Karakia / Roll / Notices 

Mrs J's classroom :  Quiz on Google Forms
A – Z Kids – Make sure this is completed ready for Thursday
Maths:  Find your assignments in Google Classroom.
Visual School Pepeha: Find the assignment in Google Classroom.

Lexia: 

You should have clocked 30 minutes by the end of today 
Maths Symphony: .You should have clocked 30 minutes by the end of today. Oriwa you are exempt from this as you have done your time.  Well done.
WTE Task – The Wish Start or complete
Here's the link to the Emoji Vegetable quiz if you want to complete it or challenge your family.
https://www.youtube.com/watch?v=HDPOPMYsDrQ
NOTICES: 
 

My classroom will shut at 12 noon today so I can prepare the class and school for your return tomorrow. 

Pack your bag for tomorrow: Device + charger, any 3D art, pencils, books, things left over from your Home Learning packs etc
QUICKBITES: 
Work on your clock design if you haven't got it at school.  Remember dimensions of 30 cms by 30 cms square. 

AG Day activities – only 25 days that just over 3 weeks left until AG Day.
Any assignments that you have not turned in over Lockdown!
It's signing off time from me.  See you all at school tomorrow.  Looking forward to it.  Enjoy your afternoon, and don't forget to thank those people who supported you in your learning at home during Lockdown.   Mrs J 

Print or Save this Post